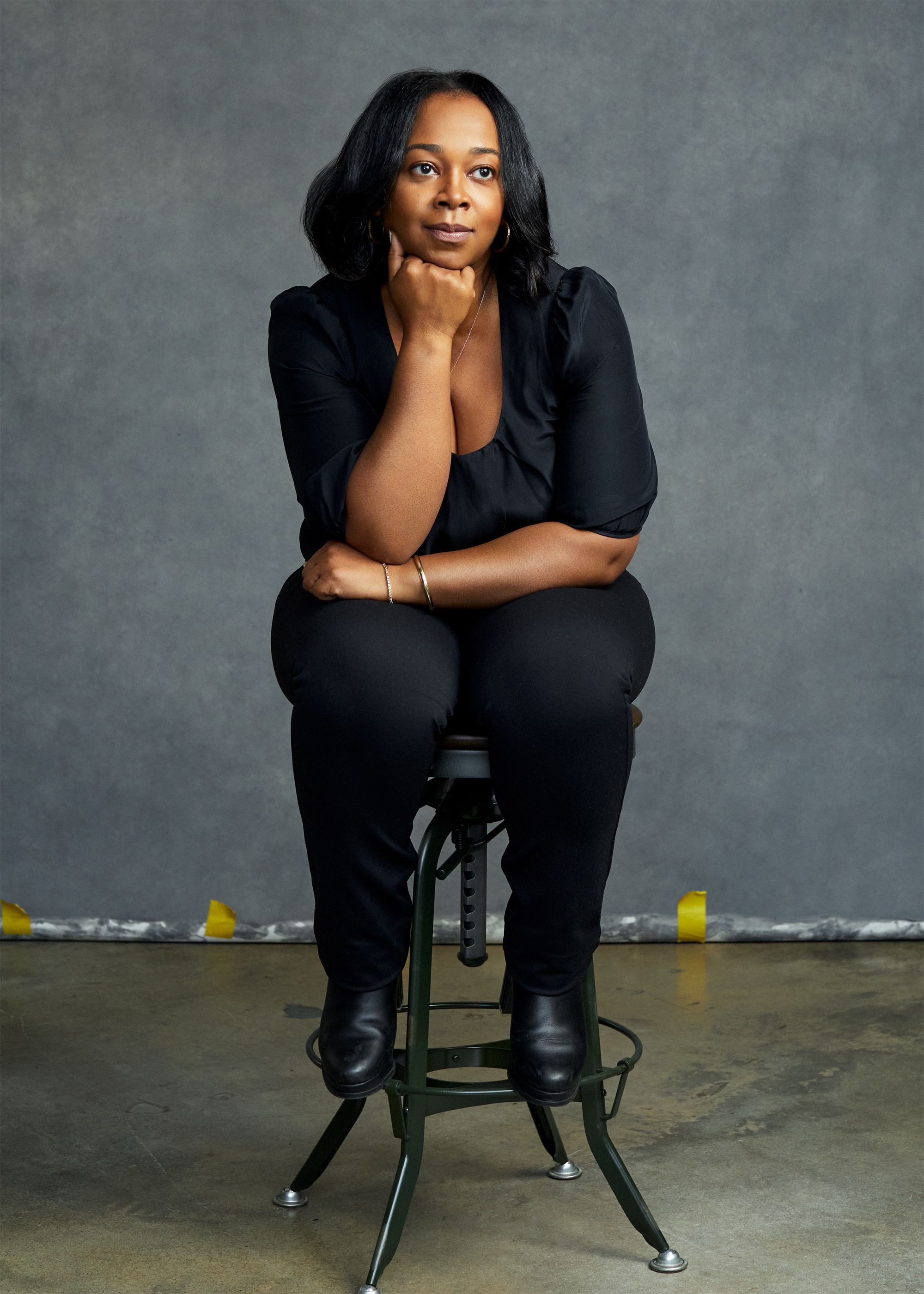 We're delighted to welcome two marketing and communications leaders to Kickstarter: Courtney Brown Warren, who joins our team in the role of VP, Brand Marketing; and Nikki Kria, who will serve as our new Head of Communications.
Courtney brings over 20 years of experience working with global brands spanning tech, media, entertainment, non-profit, lifestyle, and luxury to her new role. As VP, Brand Marketing, she will own the brand voice and oversee all marketing functions and initiatives across brand, creative, content, social, partnerships, and communications.
Most recently, Courtney served as Twitter's Global Head of Brand, managing a global team across go-to-market brand strategy, brand campaign management, talent, and emerging markets—as well as digital, content, and editorial strategy. Prior to that, she was Head of Creative at Audible, where she launched two high-growth subscription start-ups and revenue streams: Audible Escape and Audible for Business.

About her new role, Courtney says:
With its focus on supporting creatives and building community, Kickstarter is a brand I've always admired. I'm thrilled to be joining the company during such a transformational time.
Nikki comes to Kickstarter with over a decade of communications experience and is an expert in managing brand reputation and crafting impactful stories and campaigns that reach target audiences. In her new role as Head of Communications, Nikki will oversee strategic planning—and the development and implementation of our communications and media relations efforts—to help tell the stories on our platform and secure high-quality media coverage.
Nikki Kria also joins Kickstarter from Twitter, where she focused on increasing awareness of the company's suite of solutions for businesses and advertisers, including new ad formats, new ad placements, and new commerce features. Before Twitter, Nikki was an Account Supervisor at the public relations agency Red Havas. She joined Red Havas from the advertising agency Wunderman Thompson, where she served as Global Communications Manager, helping to manage the internal and external reputation of the brand and supporting corporate project initiatives driven by the company's C-suite executives.

On joining Kickstarter, Nikki says:
As a platform that has helped bring hundreds of thousands of creative ideas to life, Kickstarter already has an amazing story. I'm excited to work with Courtney, Everette, and the team to keep telling that story and highlight the impact the brand continues to have on creatives and culture and the innovation and new energy we hope to bring to the industry.
We're proud to have Courtney and Nikki on board during such a pivotal time for our brand, and we hope you'll join us in welcoming them to the Kickstarter community.