Each January, Kickstarter invites creators to participate in Make 100, our open call for campaigns that offer exactly 100 rewards.
We're excited to share our first round up of projects that display imagination, playfulness, and creativity in droves.
Real-life mobsters reimagined as their animal-nickname counterparts. Handmade miniature pots. Drawings of water droplets. Skeins of hand-dyed yarn. Tiny needle-felted terrariums. These are just some of the Make 100 projects that launched this week. We can't wait to see what else creators are cooking up.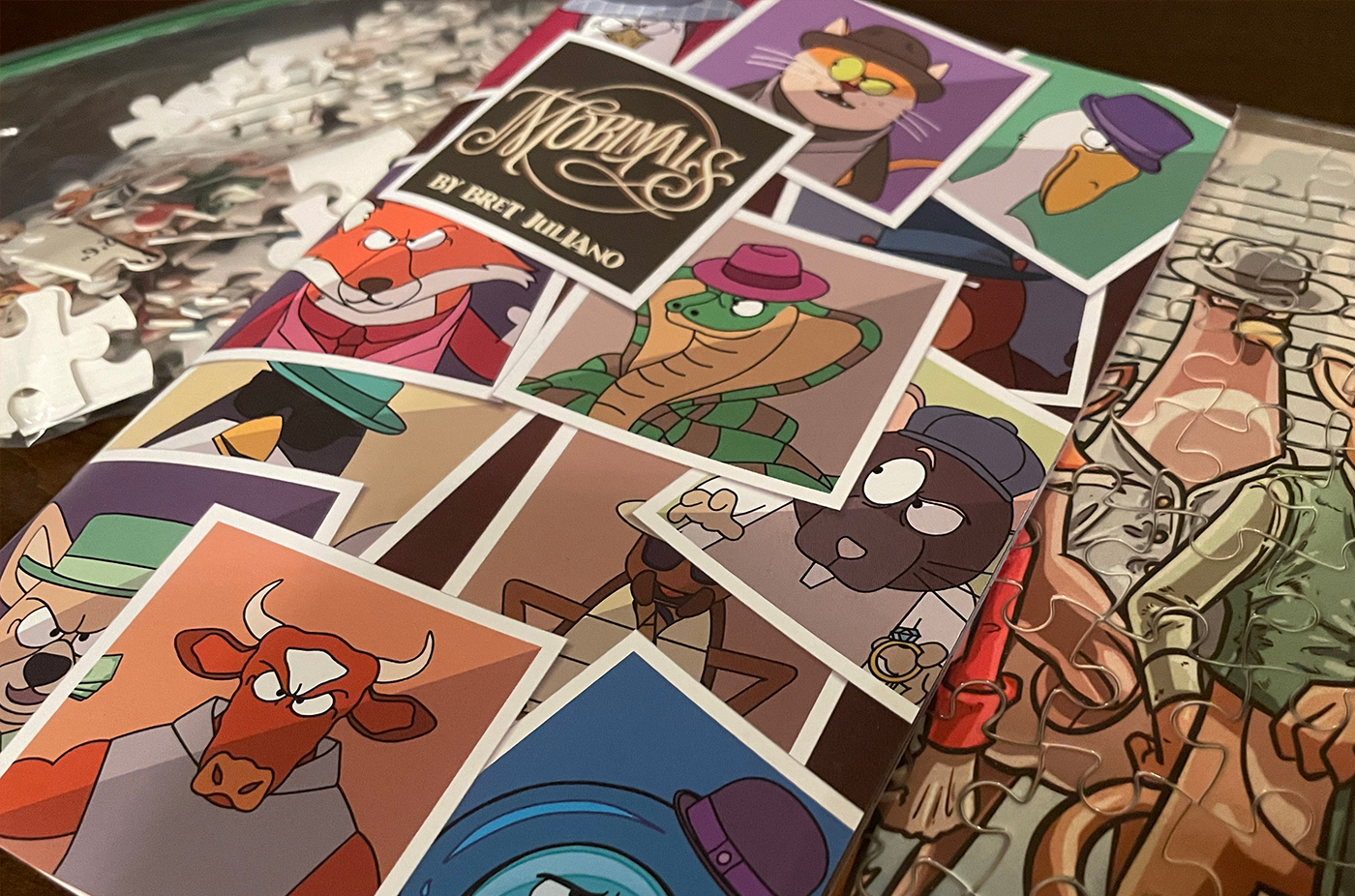 Cartoonist and creator Bret Juliano returns to Kickstarter to fund the first volume of his Mobimals pin-up booklet, a gallery collection featuring 36 pages on 34 real-life mobsters reimagined as their animal-nickname counterparts. Each page of the booklet tells the story of a different mobster. The booklet is already complete, so funds will cover printing costs and the production of the stuffed animals Juliano has offered as rewards. Other rewards include pins, mugs, puzzles, art prints, and trading cards.
---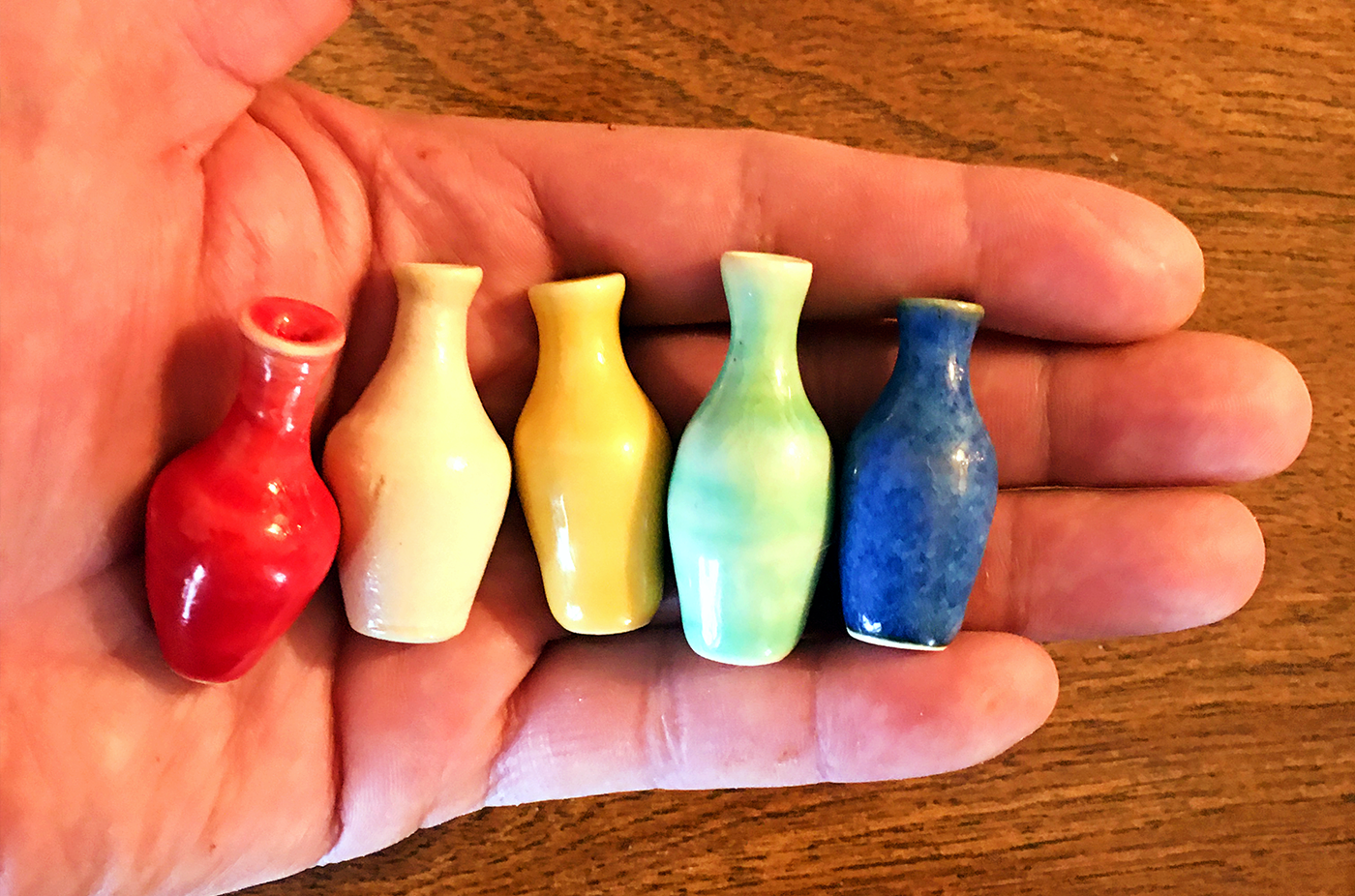 Over 30 years ago, Norris Packer sat at the pottery wheel for the first time and discovered a newfound passion. Now he's sharing his love for pottery by making miniature pots that are no more than two inches tall. These handmade pots will come in various colors: blue, white, red, yellow, and green. Packer has set rewards in groups of five and ten, but backers can claim any number of pots and choose any combination of colors they like.
---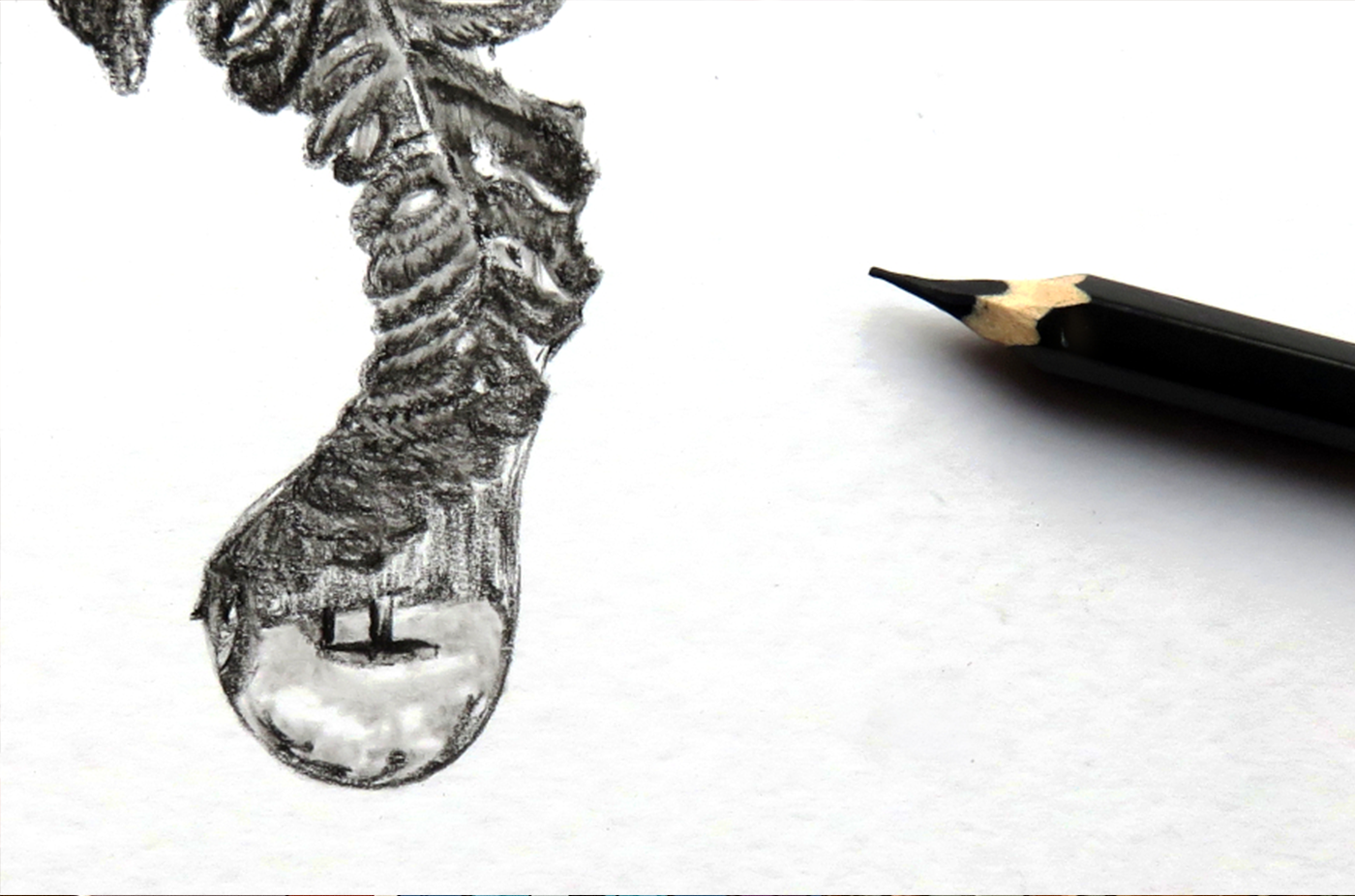 Artist Karen Ruffles has always been fascinated by water droplets. For Make 100, she wants to create a new series of drawings exploring the world around her through this magical lens. To create the drawings, Ruffles will use charcoal pencils on Bristol board, a type of paper with a very smooth white finish, perfect for detail work. Rewards come with a time-lapse video recording of Ruffles creating some of the drawings, along with a note from her about the landscape or subject captured in each backer's particular droplet drawing.
---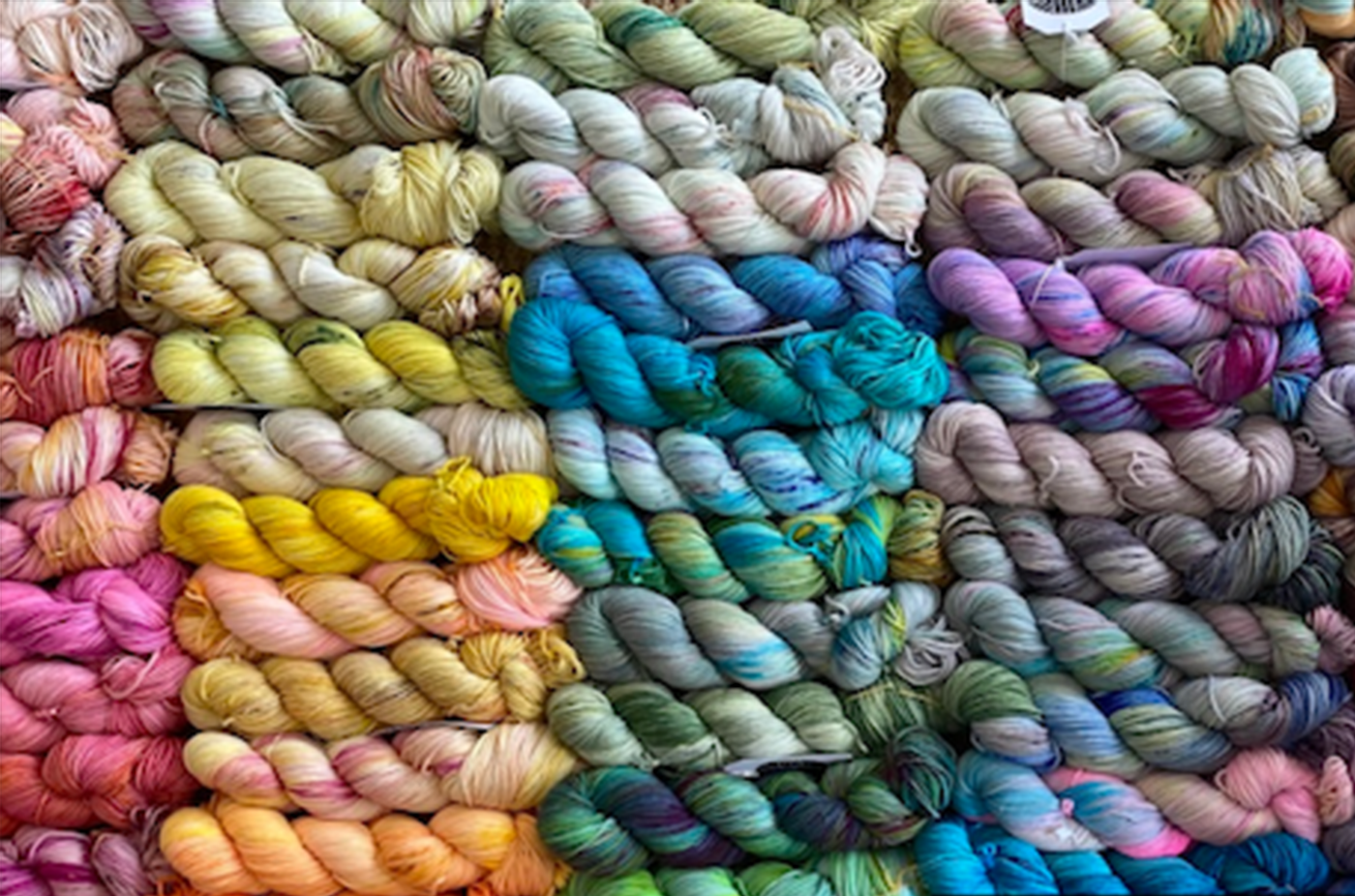 Indie yarn dyer and crochet designer Vicki Brown has dyed small batches of colorful yarn since 2016 and has participated in Make 100 for the last three years. She plans to create a batch of yarn colorways in a limited quantity of 100, resulting in 100 different one-of-a-kind colors. Brown will dye the yarn on her standard base: 75% superwash merino and 25% nylon, and give backers the option to pledge on a sock or double-knit weight skein of yarn.
---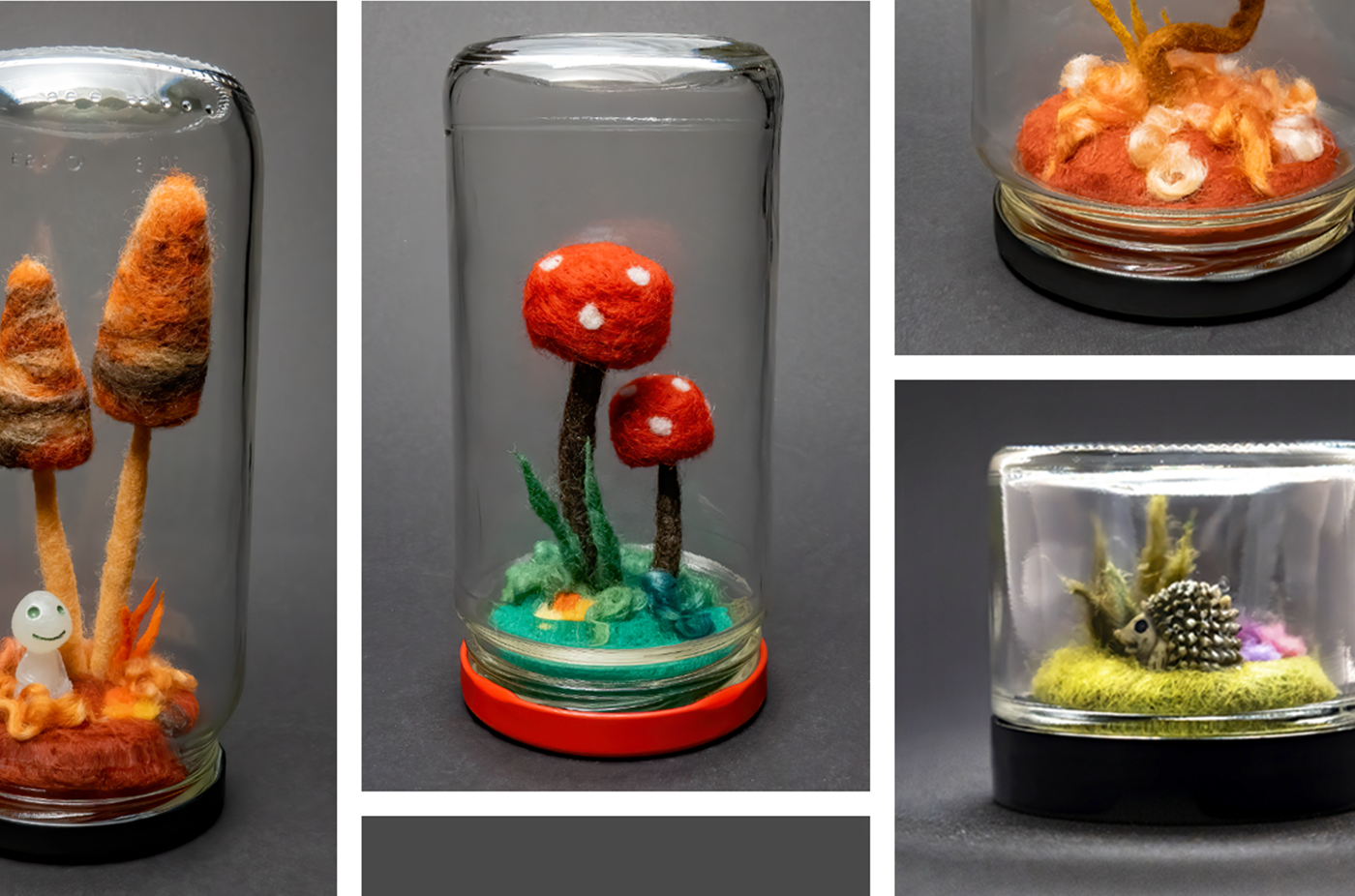 Things have changed for Jennifer Harris in the last year: A new house in a new town and a new job. The one thing that has yet to change is her love of needle felting. For Make 100, Harris will use jars destined for garbage or recycling bins to create felted terrariums of various sizes. She will handcraft each world; no two will be alike. Backers will have the opportunity to select standard shrooms or fantasy fungi for their terrariums. Additional sizes will be available as add-ons.