PledgeManager by Kicktraq:
Your Ultimate Post-Campaign Fulfillment Tool
Your Kickstarter campaign may have ended, but the real work is just beginning. From backer rewards management to shipping and logistics features to robust regional tax functionality, PledgeManager by Kicktraq has what you need to fulfill your crowdfunding project with ease.
PledgeManager integrates with Kickstarter to help creators efficiently communicate with backers, offer pledge upgrades and add-ons, and manage shipping and fulfillment all in one place.
It's got everything Kickstarter creators need to make the post-campaign experience seamless and streamlined.
Kickstarter + PledgeManager
Kickstarter is dedicated to supporting creators at every stage of their journey. That's why we've teamed up with PledgeManager to offer you access to special features including:
The Best Pricing Available


Get access to exclusive rates that are lower than PledgeManager's already competitive pricing. A simple flat rate means no per-backer fee and no fees on funds raised during your Kickstarter campaign.

You may even qualify for an extra discount depending on your project configuration and backer count. Contact us for details.


Backer Surveys Sent from Kickstarter


Backer surveys from third-party providers can be confusing and disrupt the flow of your campaign.

With our seamless messaging solution, survey emails and reminders come from Kickstarter, providing a consistent look and feel that reinforces your campaign's credibility. (It works with AppleID backers too!)


Comprehensive Set-Up and Support


You don't have to be an expert at configuring a complex logistics tool in order to perfectly support your backers.

PledgeManager will happily handle all the heavy lifting, freeing you up to focus on the fun stuff — bringing your creative vision to life. (Or if you'd prefer to manage set-up yourself, take advantage of a wide range of customizable settings to make it your own.)
Get Access to the Best Fulfillment Experience for Creators and Backers
Apply Now
Why You'll Love PledgeManager
This partnership lets you manage all your fulfillment data in one place.
Post-campaign pledges


Continue to accept pledges even after your campaign ends — and offer add-on rewards to your original backers, giving them the opportunity to support your vision even further.

Custom shipping options


Ditch the one-size-fits-all approach. Choose precisely how you want your rewards to be shipped and charge the exact right amount every time.

Global tax collection


Take the hassle out of tax collection with an automated solution that charges backers based on their location and the types of rewards they're receiving.

Free support for your backers


Let PledgeManager's dedicated experts support your backers throughout their journey and ensure they receive quick and useful answers to any questions they may have.

Dynamic content


Provide your backers with a personalized experience by displaying only the information that's relevant to them based on their location or transaction stage.

Retailer pricing and exclusive offers


Set custom pricing tiers for bulk orders and offer special discounts to early supporters.
Is PledgeManager Right for Your Project?
Typically, PledgeManager is a great fit for projects that meet the following criteria:
You're collecting taxes or managing shipping
Your rewards come in various colors, sizes, formats, etc.
Your project has > 600 backers
Your project raised > $60k
You're using Jellop for digital marketing
Success with PledgeManager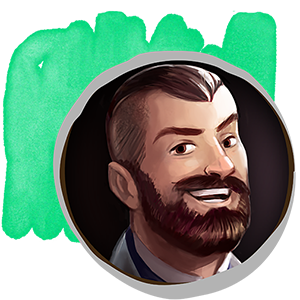 The team at PledgeManager and I have worked together on my last ten projects and they have been amazing! I tried a different service with my first game and was left disappointed, that is when I found Mel and Adam. It was a smashing success from the very beginning. They are responsive, capable, and overall extremely pleasant to work with. I never have any doubt that no matter what I throw at them, they can help me find a solution. Five stars, would recommend!
–James Hudson, Druid City Games
---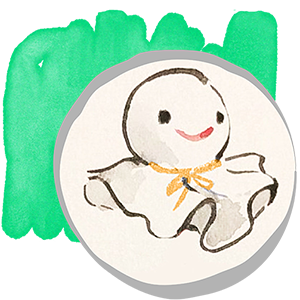 Using PledgeManager lifted a huge weight from my shoulders and took a lot of stress off of backer and order management that I was struggling with on my own. They were very friendly and always thorough, saved me tons of time and energy by handling a lot of back-end management themselves, and made it easy to keep all the orders extremely organized. As a creator, it's an integral part of using Kickstarter for me now.
–buboplague
---
Looking for the best post-campaign management tool?
Apply now to see if you qualify.
Apply Now