In 2012, Ooni (originally known as Uuni) was founded by the Edinburgh-based husband-and-wife team of Kristian Tapaninaho and Darina Garland. Renting a small apartment with an even smaller garden meant that their search for the perfect home pizza was a desperate one. The wood-fired pizza ovens on the market at the time were all bulky and expensive. You could build your own oven out of brick, stone, and sand—but those aren't exactly portable, and the couple didn't plan on being in their apartment forever.

Tapaninaho wasn't an inventor, an engineer, or a product designer, but he knew he had a great idea. After a series of sketches, many prototypes, and lots and lots of backyard testing (yum!), he created the world's first-ever portable wood-fired pizza oven.
"Our Kickstarter backers have been with us from the beginning … without them, we wouldn't be where we are today."
Tapaninaho and Darina launched their first Ooni oven project on Kickstarter in November 2012. They flew past their funding goal, and Ooni quickly earned a global fanbase. They've since launched two more Kickstarter campaigns (the Stack and the Karu) that have made the dream of home pizza-making available to people everywhere.
Ooni is now a culinary powerhouse that sells ovens and specialty groceries to pizza aficionados all over the world. They employ a staff of brilliant engineers, designers, salespeople, and marketing experts in the US and across Europe. What was an idea just ten years ago is now a global brand that's changed the way millions of people make and eat pizza.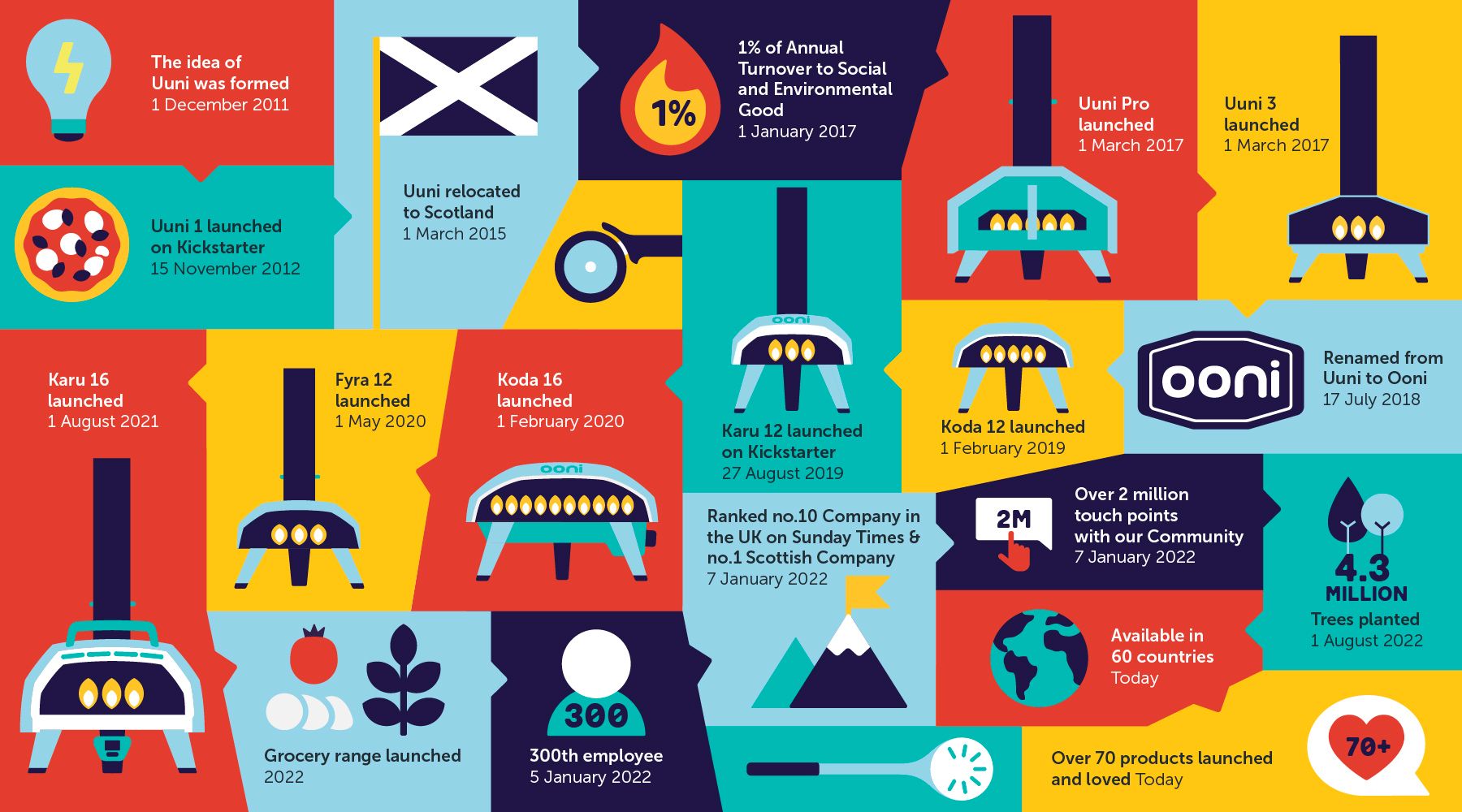 To celebrate the milestone of their tenth birthday, Tapaninaho and Darina published an interview detailing their experience using Kickstarter to help launch their first product—and ultimately their company. And in an inspiring show of gratitude towards the people who believed in them from the start, the co-founders decided to offer the backers of their original Kickstarter project the opportunity to upgrade their Ooni ovens for free.
"Our Kickstarter backers have been with us from the beginning," says Tapaninaho. "We wanted to recognize them and thank them because without them, we wouldn't be where we are today."

Three Questions with Ooni CEO Kristian Tapaninaho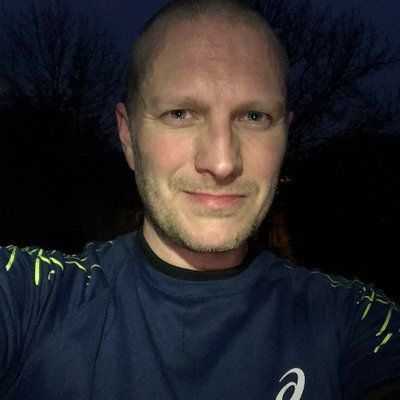 What inspired you to launch your first oven as a project on Kickstarter way back in 2012?
"I'd been a backer on Kickstarter since its very early days and knew that when it came to launching Ooni, Kickstarter was the place to do it."
How has the Kickstarter community helped Ooni grow?
"Kickstarter backers tend to be the most ardent supporters of a new product or an idea. They're emotionally invested in giving a new product the best chances of a successful launch."
What are your top quick tips for running a Kickstarter campaign?
"Make sure you have the major important parts, manufacturing and logistics, all lined up and costed. Make sure your timelines are as watertight as they can be. Be present on the campaign. Answer every question—be transparent and honest. Especially for an early stage company it's important that the founders and innovators are themselves answering questions. This builds credibility that is hard to earn later on."