Whether you're a seasoned Kickstarter creator or a first-timer this year, you've probably noticed the slew of new features and initiatives we rolled out for creators over the first half of 2023. These updates include new digital marketing and fulfillment services, an improved dashboard that offers better data about who's backing your project, and the ability to show off your project's rewards in new and impactful ways. All of these developments have been designed to make the Kickstarter experience easier and more effective for creators.
We may be biased, but we think Kickstarter is the best place to crowdfund your creative projects — and we're hard at work to keep it that way. We've taken input from creators and backers alike and put it towards prioritizing developments that help improve your ability to connect with backers who want to support your work.
Now that we've reached the mid-year point, we want to take a moment to reflect on our most noteworthy developments of 2023 (so far!). Keep reading to stay updated on what you may have missed and learn about how these updates can enhance the success of your Kickstarter campaigns. As always, we're here to support you at every step of your creative journey.
Create effective digital ad campaigns
Gone are the days when the success of a Kickstarter campaign relied solely on reaching out to friends and word-of-mouth. Thanks to our partnership with Jellop, a service that specializes in running digital ad campaigns for Kickstarter projects, you can now expand your reach to a much larger audience. Jellop employs advanced digital advertising strategies and analytics to precisely target backers who are eager to support projects like yours. This collaboration opens up new avenues for reaching and engaging with a wider community of potential supporters—way beyond your personal network.
Stay organized with post-campaign pledge management tools
Once your Kickstarter campaign has been successfully funded, you may find it beneficial to use a pledge management tool, especially if fulfilling your project involves various operational complexities. So we've teamed up with PledgeManager by Kicktraq to provide a post-campaign fulfillment solution that helps creators efficiently communicate with backers, handle post-campaign tax collection, offer pledge upgrades and add-ons, and manage shipping all in one place.
Showcase images of each of your project's rewards
Communicating what your project's rewards include can sometimes be challenging with words alone. Now, you have the ability to upload photos of each of the rewards you're offering to backers within the corresponding reward tier on your project page. Our Images on Rewards feature allows you to showcase each of the various items your backers will receive in exchange for supporting your project. This has been one of our most requested features so we're thrilled to have debuted it this year.
Access advanced insights through your project's dashboard
Information is power. That's why we're equipping creators with better data, insights, and statistics to make more informed decisions about their campaigns. Once your Kickstarter project is live, make sure to explore the beta version of our new advanced dashboard — it provides details that can help you better understand your backers, optimize your marketing strategies, and much more.
Explore more featured projects in our newsletters
We've expanded and improved our weekly Projects We Love newsletter to promote a far wider array of live projects to potential backers. We believe there's no better way to celebrate the diverse range of Kickstarter projects than by sharing our love for them with our community. The next time Projects We Love hits your inbox, take a look to see what Kickstarter creators are up to.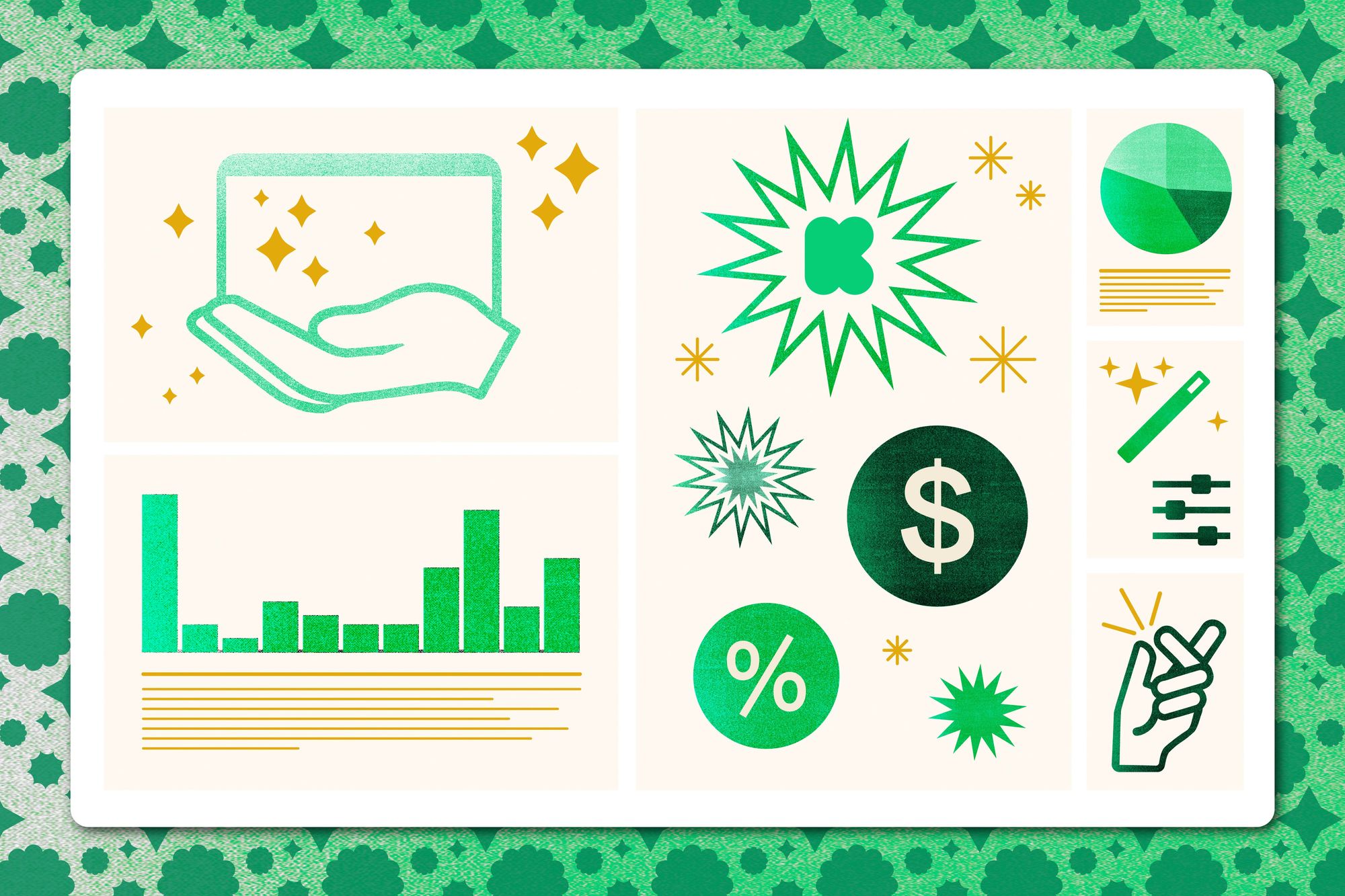 Optimize your marketing across Meta
If you plan to promote your Kickstarter campaign using targeted ads across Meta properties like Facebook and Instagram, you now have the ability to make use of the Conversions API. This analytics tool seamlessly integrates with Meta Pixel, enabling you to effectively track and measure the impact of your advertising. By empowering you with the data you need to optimize your ads, the Conversions API ensures that your campaign reaches the most relevant backers on the world's most influential social networks.
Celebrate food creators on Kickstarter
Since Kickstarter's founding, artisans and entrepreneurs from around the world have come to our platform to break new ground in food. We collaborated on a digital campaign with Gordon Ramsay's Food Stars, a TV series where 15 food industry entrepreneurs compete to win an investment from Ramsay—to celebrate inspiring food creators on Kickstarter and promote their projects to new backers hungry for innovation.
Meet new Kickstarter leadership
This spring, we welcomed two key additions to our team who will help lead Kickstarter into the future — Courtney Brown Warren is our new VP, Brand Marketing; and Nikki Kria is our new Head of Communications. What do these additions to our team mean for creators? A deeper commitment to serving our creative community by promoting what Kickstarter stands for, and more opportunities to bring attention to Kickstarter creators, their projects, and their stories.
Make the most of our new Rewards tab
Creators have traditionally used our platform's Story section to present and compare the rewards they're offering, since the section provides ample space for visual representations and detailed explanations. Our exploratory conversations with backers have shown us that this approach can make it difficult to find information, since they have to jump back and forth between sections of the Story and the project's rewards cards. Our solution? A new dedicated Rewards tab on project pages that allows creators to feature their rewards in a larger and more visually appealing way for potential backers.
Track the success of your campaign with Google Analytics 4
Measure, optimize, succeed. We now offer support for Google Analytics 4, a powerful data tool you can use to monitor the progress of your project. If you haven't already tapped into its potential, we highly recommend you set it up. It's the latest and most advanced service available for accessing valuable information on your campaign's traffic, pledge conversions, and other relevant insights.
---
We're thrilled to see how creators are putting to use all of the improvements and updates we've launched so far this year — and there's much more to come. Our aim is to make it easier than ever for Kickstarter creators to build, launch, run, and fulfill successful campaigns. Stay up to date with our latest improvements by following us on Twitter, Threads, Instagram, Facebook, and LinkedIn. Let's work together to bring your creative visions to life!